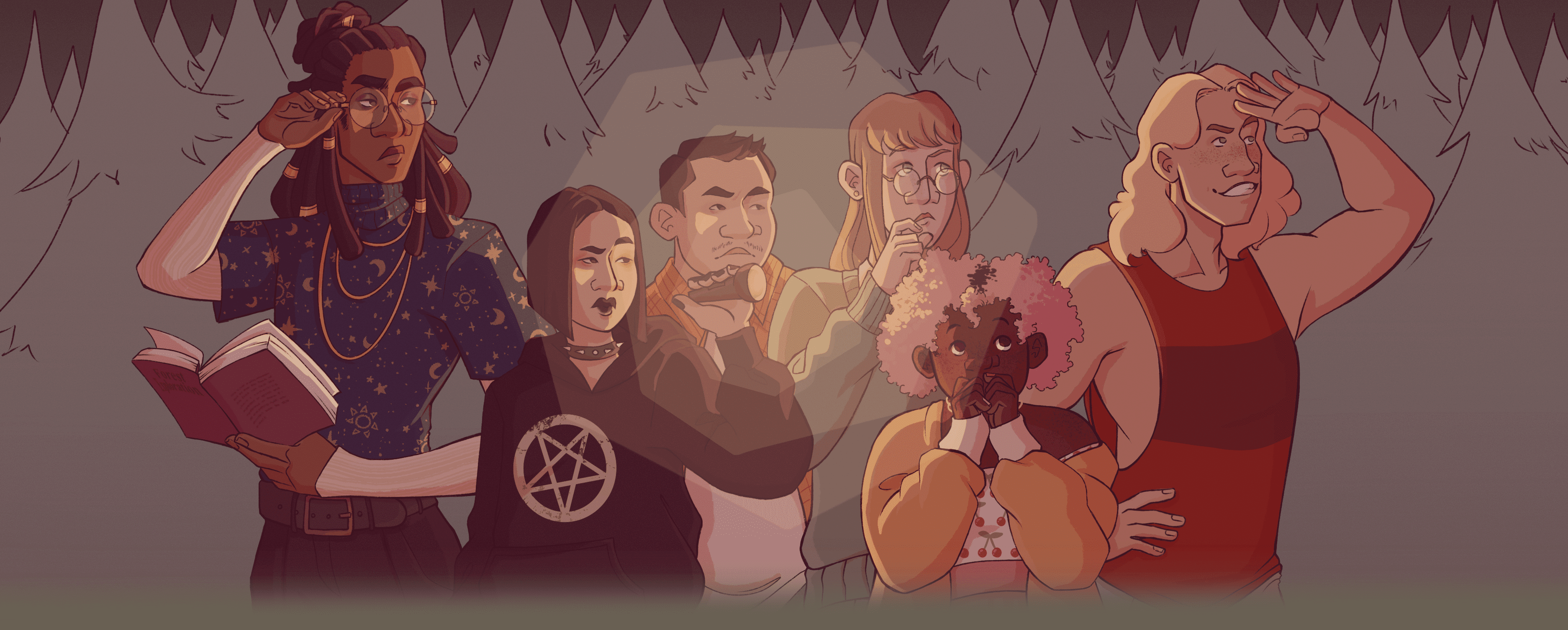 Nevergrove DEMO
Nevergrove July 2021 Progress Report
---

It's now been a month since the Nevergrove Demo was first released!
The rest of july has been a bit hectic for me, amongst personal stuff I also took part in a gamejam and released 9pm - another game with the potential to become something bigger. Exciting stuff :)
As for Nevergrove, I've spent a lot of time scripting and working on the story. With other projects I've done I've only made a rough outline before sitting down to write. Nevergrove however is a work in progress that people can already play - it requires a lot more careful planning and outlining. Even though it is an alpha, I want to avoid having to go back often and making a lot of big changes in the story later on, as I think that would probably be frustrating for players that have already made their own theories or built their own storylines.
What's up with the game right now?
We've left off with finding Katie's mysterious diary, thrown into our window by an unknown person. Katie's diary will now be available in the backpack, where you can read about her speculations and search for clues to solve the big mystery around her disappearance.
Next up you will finally meet the last two love interests! I've already written a good chunk of your first meeting with Niyah. Elias is next - that is if you haven't already discovered the secret scene with him ;)
I'm also working on a few UI updates. The menu screens of v1.0 were pretty bare bones and not that interesting to look at - I've now revamped both the main menu and the save and loading screens. The about section, the settings and the dialogue log will be getting a revamp too.
So when's the update coming?
The next update for the Nevergrove Demo is coming at the beginning of September!
For Patrons of the Forest Adventurer and Nevergrove Native tiers the update will be up on my Patreon on friday, september 10 - for everyone else it will be released a week later here on itch.io on friday, september 17